The national train operator, Israel Railways runs the trains in Israel. Transforming Israel into a more ecological and sustainable travel country, public transportation has been developed extensively over the past ten years. A once, 2-hour ride from Tel-Aviv to Jerusalem, now only takes a short 32 minutes. The trains are clean, modern and air-conditioned. Restrooms, tables for easy laptop setup as well as charging outlets are available. The enhanced reliability and relatively frequent stops have Israelis and tourists riding at record high numbers. Many of the stations have free Wifi, vending machines and are also relatively new, and particularly easy to get to.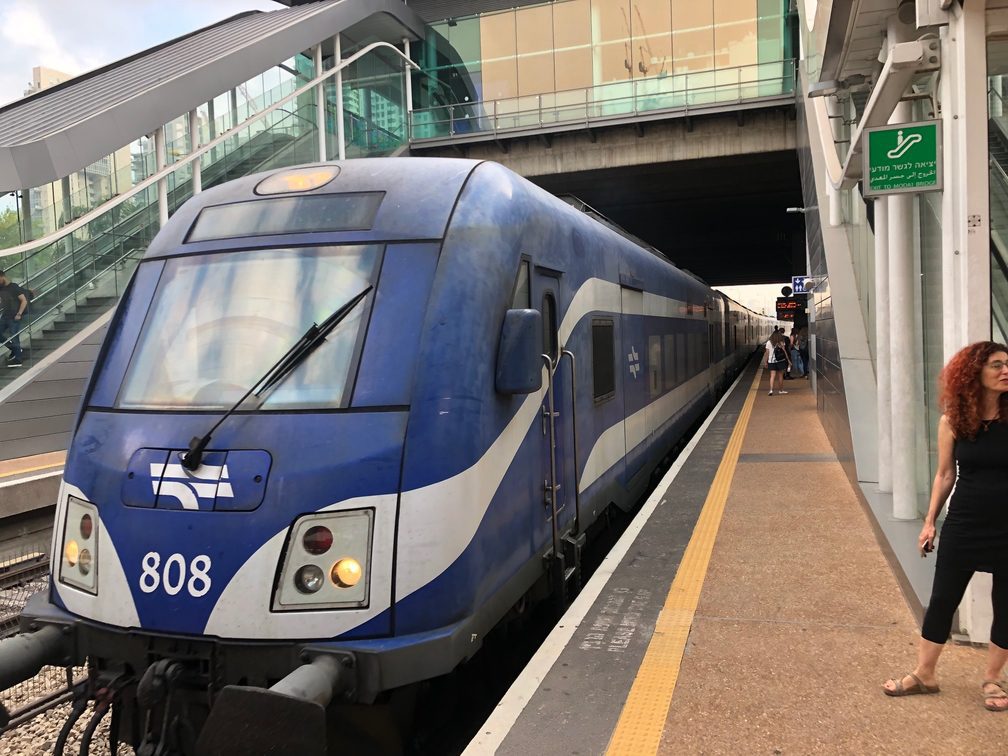 TLV Airport Train Station
The Ben Gurion Airport Train Station is located beneath the taxi station as you arrive at the airport. The station is on a major thoroughfare that can quickly have you in Tel-Aviv, Jerusalem or even Haifa without the hassle of the traffic. Trains run to and from the airport every 30 minutes.
The main train stations in Tel Aviv are Tel Aviv Savidor Station and Tel Aviv HaHagana; convenient for either North or South Tel Aviv. IsraelRail has many tour packages starting from Tel Aviv train stations headed to many popular locations in Israel.
Rush hour can make the train a little crowded, especially Thursday afternoon and Sunday morning. This is due to business professionals as well as soldiers traveling to/from their base. Traveling with locals is apart of the experience! We encourage you to start a conversation, the best way to meet people and get to know the country.
Main commuter lines are running back and forth from Tel Aviv to Jerusalem every day. To reach northern Israel, there are trains that reach Caesarea, Haifa, Akko, and Nahariya. In the south, Beer Sheva which is situated in the Negev desert as well as Ashkelon and Ashdod. Desert Tours can be arranged with pick up from the Lehavim station to visit Masada and the Dead Sea. The possibilities with the evolving public transportation here in the land of milk and honey are endless!
For further information on ecological and sustainable travel in Israel, inquire here!