Israel City & Nature Tour – 10 Days
From Tel Aviv
HIGHLIGHTS
10 Day Israel Pass
Daily Hiking tours out of Tel Aviv
Entrance to all of Israels National Parks 
Exploring the ancient sight Masada 
Hiking in the Ein Gedi Oasis 
Guided Tour in the Old City of Jerusalem
Self-guided, stress free and sustainable traveling like a local
DESCRIPTION
Explore Israels fascinating nature reserves, parks, the desert and more cultural sights on your daily hiking trips by bus, train or bike. Choose out of thirty day hikes that are laid out with travel and hiking times, clear directions and friendly maps. Add optional organized tours to your package, relax or venture out on your own. You decide how packed your schedule is. Guide yourself through the trip but always relay on our permanent travel support. To make this experience as suitable for you as possible please choose your preferred level of accommodation.
What's included
Travel Pass
Don't worry about an extra organizational effort! Get your travel pass at the airport and get ready for a stress-free trip. We got you!
Simcard with unlimited Talk & Text within Israel, landline calls to 40 counties, 100 GB Data
Fully charged Transportation Rav Kav Card for 10 days
Reusable Bag
Israel Pass and entrance to all national parks
Tripping out of Tel Aviv Guide for day hikes
Overnights
9 overnights including breakfast
9 x Tel Aviv Category
Category A – Guesthouse Hostels (e.g. The Spot, Abrahams Hostels)
Category B – Budget Hotels (e.g. Grand Beach) Category
Category C – Boutique Hotels (e.g. Hotels of the Atlas Group)
Tours
Self-guided Day Hikes
4 hour Guided Group Tour in the Old City of Jerusalem
Self-guided Day Tour to Masada and the Dead Sea
Travel Assistant
We don´t leave you hanging! Chat with us during your travels.
JerusalemRail Digital Guide
Guide yourself through Jerusalem with our POP- Guide App and get inspired by more than 100 points of interests. Learn more about historic sights and check out some of our favorite cafés and restaurants.
10 Days
9 Nights
1-35
Availability
  ✓ ✓ Please notice that the public transportation is not running between 2:00 pm on Fridays until approximately 20:00 pm on Saturday due to Sabbat. Taxis or Gett are available any time.
Choose between 3 Hotel categories: Hostel, Budget Hotel or Boutique Hotel.
Tip
Check out the 10 must do activities in Tel Aviv.
Meeting Point
Ben Gurion Airport
Dropoff Point
Ben Gurion International Airport or feel free to extent and continue to explore Israel.
Itinerary
Arrival at Ben Gurion Airport
Welcome to Israel. Your travel pass is waiting for you at the Simcard Store 019. Get ready for your journey.
Train to TLV
Take the train to the city. It's only a short ride.
Check-In at Hotel
Check in at your accommodation and get settled in. Browse through the Tripping out of Tel Aviv Guide and decide on the daily hiking tours that you would like to do during the upcoming days.
Explore Tel Aviv
Why not taking a stroll at the beach promenade or explore your neighborhood a little better?
Dinner
Enjoy your first Israeli food. Why don't you have a look at our favorite food places?
Israeli Breakfast
Enjoy your first Israeli breakfast.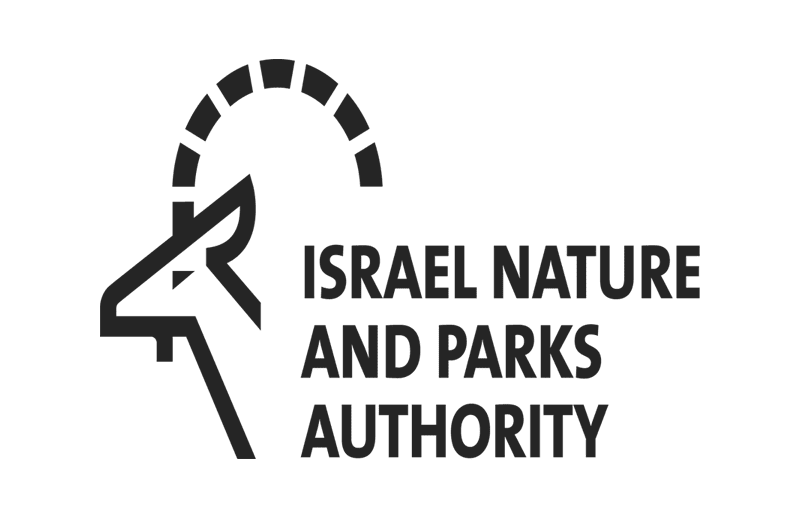 Day trip
With your Israel Pass and Rav Kav you can go to all of the included national parks and nature reserves. Find the best matching hike in the Tripping out of Tel Aviv Guide for you.
Public transport
Get on the train or bus to reach your choses destination. You will find all necessary details in your guide.
Explore
Enjoy your first hike in the nature or exploring an interesting cultural sight.
Transfer back to TLV
Safe travels back to the city.
Israeli Breakfast
Enjoy an early breakfast.
Pick-Up
Meet the driver for the tour to Masada at the pick-up location.
Masada
Take the cable car to the top of the Masada Fortress. Enjoy the amazing view over the Masada National Park!
Ein Gedi Oasis
Hike in the national park Ein Gedi and explore the desert.
Dead Sea
Relax and float in the Dead Sea after hiking in the Ein Gedi desert.
Free time in Tel Aviv
You will be back in Tel Aviv in the early evening. Spend the rest of the day according to your own taste.
Israeli Breakfast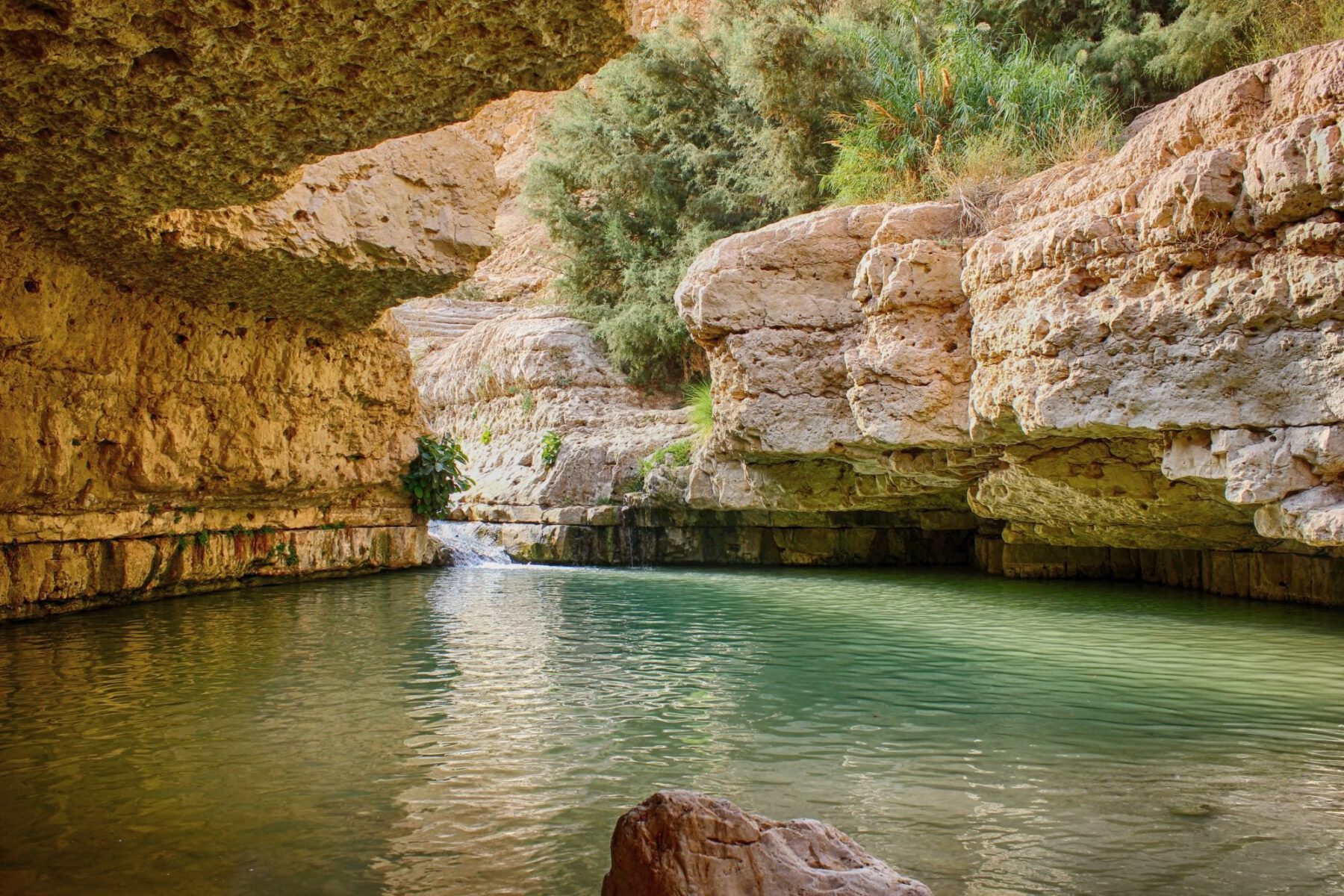 Day Hike
Need some peace and quiet time? Choose your favorite hike for the day and explore more of the fascinating nature and Israels national parks.
Transfer back to TLV
Having arrived in Tel Aviv and super hungry? Check out the best food places close to the train stations.
Nightlife
Why not diving into Tel Avivs magnificent nightlife?Enjoy your first night out in the most vibrant city!
Israeli Breakfast
Enjoy the breakfast at your accommodation.
Rent a Bike
Instead of always taking the train or bus you can also rent a bike and choose one of the day tours in the guide that are closer to the city. We would suggest you to cycle to the beautiful and huge Hayarkon Park in the north of Tel Aviv.
Explore the quarters
Taking a bike is a great way to explore all the different quarters of Tel Aviv. You will get to see the charm and different vibe of each neighborhood.
Free time
Depending on your mood for some cultural input you could check out some of Tel Avivs museums and dive into its diverse art scene.
Israeli Breakfast
Enjoy an early breakfast.
Train to Jerusalem
Take the train to Jerusalem. It's a 45 minute ride.
Jerusalem Old City Tour
Find your way to the Jaffa Gate. From there the Jerusalem Old City guided Group Tour will start. The 4 hour has a break and you will stop at a local food place for lunch.
Explore Jerusalem
Curious to see more? Let yourself guide through the city with your app. Unlimited tram rides, inside tips, self-guided tours and audio-guides included. After strolling around you can also check out some of the listed restaurants and cafés.
Train back to TLV
Whenever you feel like having seen enough of Jerusalem take the train back to Tel Aviv.
Israeli Breakfast
Israeli Breakfast at the hotel.
Day trip to Caesarea National Park
We recommend you to spend the day at the Caesarea National Park. It is a beautiful green oasis located between Tel Aviv and Haifa.
Explore Caesarea
The national park is probably the most important archaeological site on Israel's Mediterranean coast and you can explore a lot there. Enjoy your time here.
Transfer back to TLV
Take the train or bus back whenever you feel like having explored enough.
Dinner
Dinner time. Enjoy your evening in Tel aviv.
Israeli Breakfast
Day Hike
Where do you want to trip out to today? Get ready for todays hike.
Explore the park
Enjoy your day in a national park.
Transfer back to TLV
Israeli Breakfast
Day Trip
Choose your last hiking destination for this trip. Depending on your preference you can make it a more cultural trip or if you'd rather spend the day in the nature or at the ocean that´s totally fair.
Explore
Fly high on you last tripping out experience!
Transfer back to TLV
Time to go back to Tel Aviv and spend your last evening there.
Evening in the City
Enjoy your last evening in Israel.
Israeli Breakfast
One last Israeli breakfast.
Carmel Market
Still need a souvenir to bring home? Why don't you check out the famous Carmel market? An explosion of colors, scents and flavors. Tel Aviv's main Shuk is a must to experience the bustle of the city, sample Israeli specialties, buy food presents, or have a bite at one of the food stalls.
Train to the Airport
It's slowly coming to an end. Take the train to the Airport.
Fly Back home
Time to say "Lehitraot" to Israel! See you soon!