Tel Aviv Private Guided Tour
from Tel Aviv
HIGHLIGHTS
Stoll down Rothschild Boulevard
Learn about the Tel Aviv Bauhaus architecture
Walk around picturesque Neve Tzedek, arty Nahalat Binyamin and funky Sheinkin Street
Explore the Old City of Jaffa
Lunch at the Levinsky Market
DESCRIPTION
Learn about Tel Aviv's rich history on this Private Guided Tour. We will see how Tel Aviv's past merges with its present. From Jaffa to the hustle and bustle of Rothschild Boulevard, and the history and culture that lies in between.
Jaffa became part of the Tel Aviv municipality in 1950 and is known for its archaeological ruins, a stunning view of the Mediterranean Sea, and artist colony. Today the old port has been renovated to accommodate numerous cafes, exquisite seafood restaurants, an indoor market and hangars filled with contemporary art exhibits. A short distance from the famous Clock Tower, Jaffa's flea market sells everything imaginable. Just name a price and be ready to haggle. Take in the sweet aroma of nargileh, as shop keepers pass the time by playing backgammon. Indulge in some local treats such as a glass of Turkish coffee, or try the local Malabi dessert.
From Jaffa, we will continue to Neve Tzedek, Tel Aviv's first neighborhood. The area is filled with boutique stores and independent cafés. Continuing to Rothschild Boulevard, we will have an opportunity to see some of Tel Aviv's famous Bauhaus architecture. On Rothschild Boulevard sits Independence Hall. We will visit this important site, where David Ben Gurion declared the State of Israel in 1948.
This suggested itinerary can be fully customized to your interests!
What's included
Local Transportation
The IsraelRail Rav Kav Card is valid for local buses in Tel Aviv
Private Guided Tour
A 5-hour private tour in Tel Aviv and Jaffa
Levinsky Market
Taste local food and listen to audio guide background stories
5 hours
1-20
Availability
Eng, De, Rus, Fra, It, Spa
Eng, De, Rus, Fra, It, Spa
Eng, De, Rus, Fra, It, Spa
Eng, De, Rus, Fra, It, Spa
Eng, De, Rus, Fra, It, Spa
Depending on the hotel starting point and itinerary, local transportation may be included in the tour accompanied by your guide
Tip
Download the audio guide to the Levinsky market (QR download code on the tasting card)
Meeting Point
Meet your private guide at your hotel in Tel Aviv
Dropoff Point
The tour will end close to Rothschild Boulevard
Itinerary
Start your Day in Tel Aviv
Get your travel itinerary packet at Hahagana train station in Tel Aviv or one of the local hotels
Private Guided Tour
Discover Tel Aviv's streets and stories on this Private Guided Walking Tour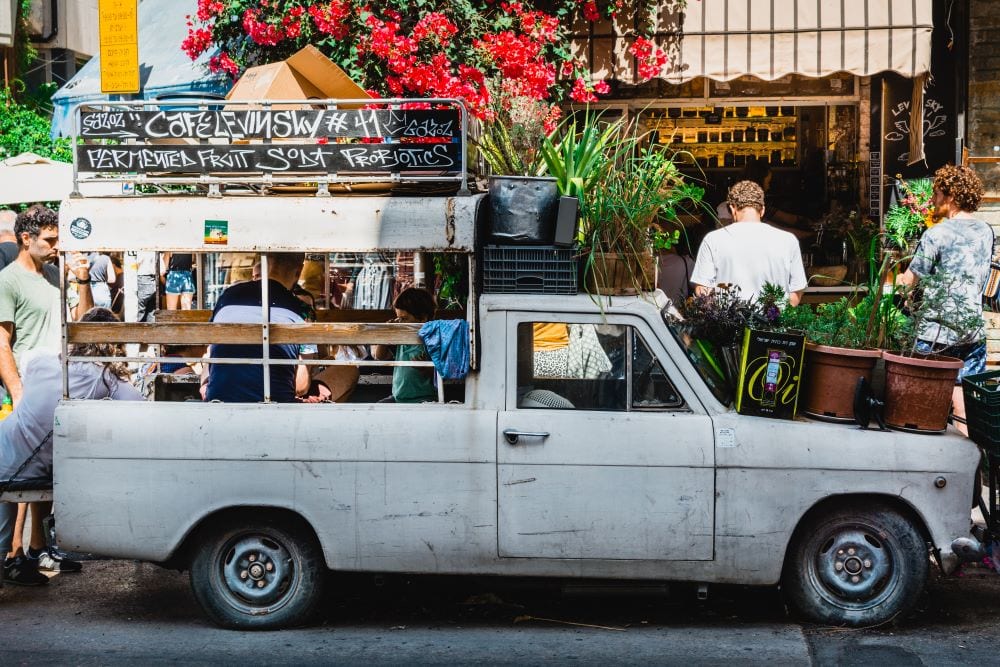 Levinsky Market
Head over to the Levinsky Market to discover and explore
Levinsky Market Tasting Bite Card
Your guide will bring you to the Levinsky Market and tell a bit about the history. Then you will be on your own to try the local bites using the tasting card.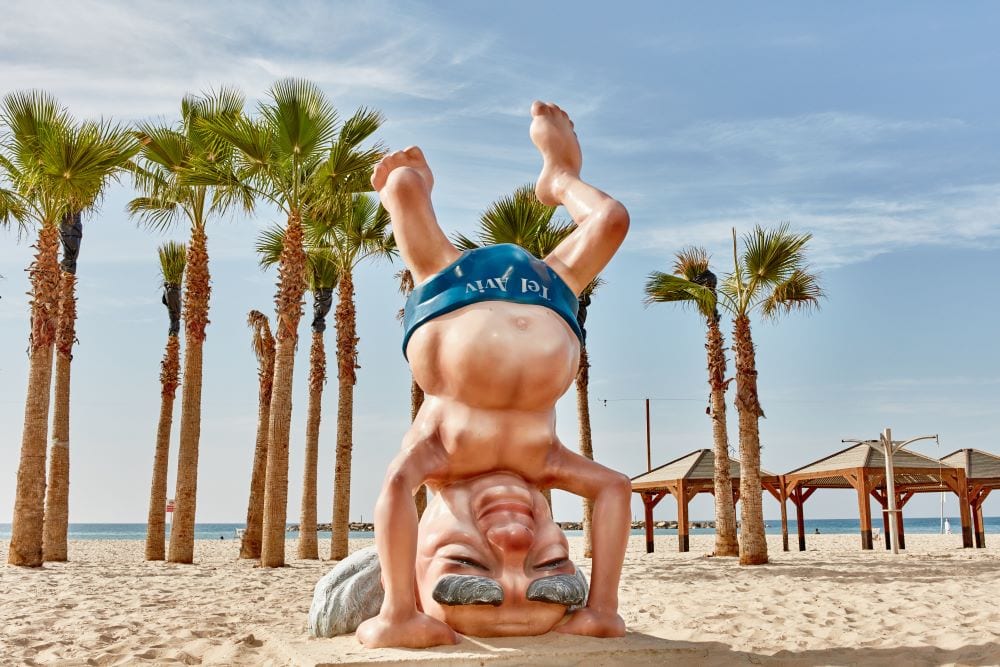 Continue Exploring on your Own
Continue exploring Tel-Aviv on your own or just simply enjoy a beautiful sunset at the beach
ADDITIONAL INFO
What to Bring
Please remember to wear comfortable shoes for walking and bring a hat to protect against the sun & drink lots of water in the summer months.
Cancellation Policy
Any cancellation prior to 48 hours of travel date will incur a fee of $10 USD for the refund procedure.
Upon notice 48 hours advance of departure – the trip is non-refundable!
Unfortunately, the guided tour is not wheelchair accessible.